COMPOUND CHARACTISATION
Unilabs provides a rapid fit-for-purpose bioanalytical service for in vitro and in vivo discovery studies
What we offer
We provide high-quality bioanalytical data and scientific guidance to support non-regulated studies, and offer a broad selection of in vitro assays, designed and validated to meet your requirements.
Unilabs provides a full metabolite characterisation service from early discovery in vitro experiments to late development radiolabelled studies
We provide data and knowledge to clarify key biotransformation issues in order to impact chemical design, compound selection and drug development strategies and regulatory submissions.
Customisation of every project
Our dedicated project managers are your ambassadors within Unilabs. They also help tailor the project to accommodate all your needs and external demands – so you get exactly what is required.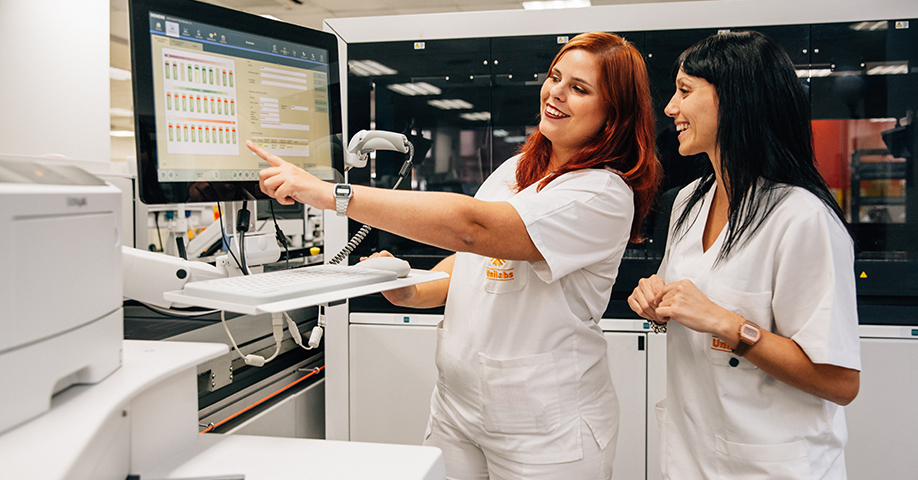 We provide data and knowledge to clarify key biotransformation issues 
Unilabs offers complete bioanalytical support for the entire development process from discovery through to post marketing trials, for small and large molecule candidates
We provide a full method development or transfer service including method validation, with study plans designed to satisfy the latest regulatory guidelines.

We support fast turnaround (e.g. first into man) studies as part of our routines

We operate a one study per instrument scheduling policy for LC-MS/MS systems, to optimise instrument performance and method reliability

Easy transfer of compound to next stage, as we cover a wide service offerings, including immunoassays, molecular diagnostics, flow cytometry, histopathology and medical imaging
You can find our latest uploaded version of Technical Capabilities here. Please always contact us at servingpharma@unilabs.com for more information.