Who is Unilabs Serving Pharma and what do we do?
Who is Unilabs Serving Pharma?
Unilabs is one of the largest providers in Europe to offer laboratory, imaging, and pathology specialties within one group. By combining our broad range of locations and services with our unique CARE BIG philosophy,  it is Unilabs' ambition to advance diagnostic expertise and services around the world, and our mission to be at the heart and start of all effective treatment decisions. Unilabs combines Laboratory, Imaging, and Pathology expertise to provide answers to diagnostic questions in all medical disciplines.
Unilabs Serving Pharma in Denmark: Nygaardvej 32, 2100 Copenhagen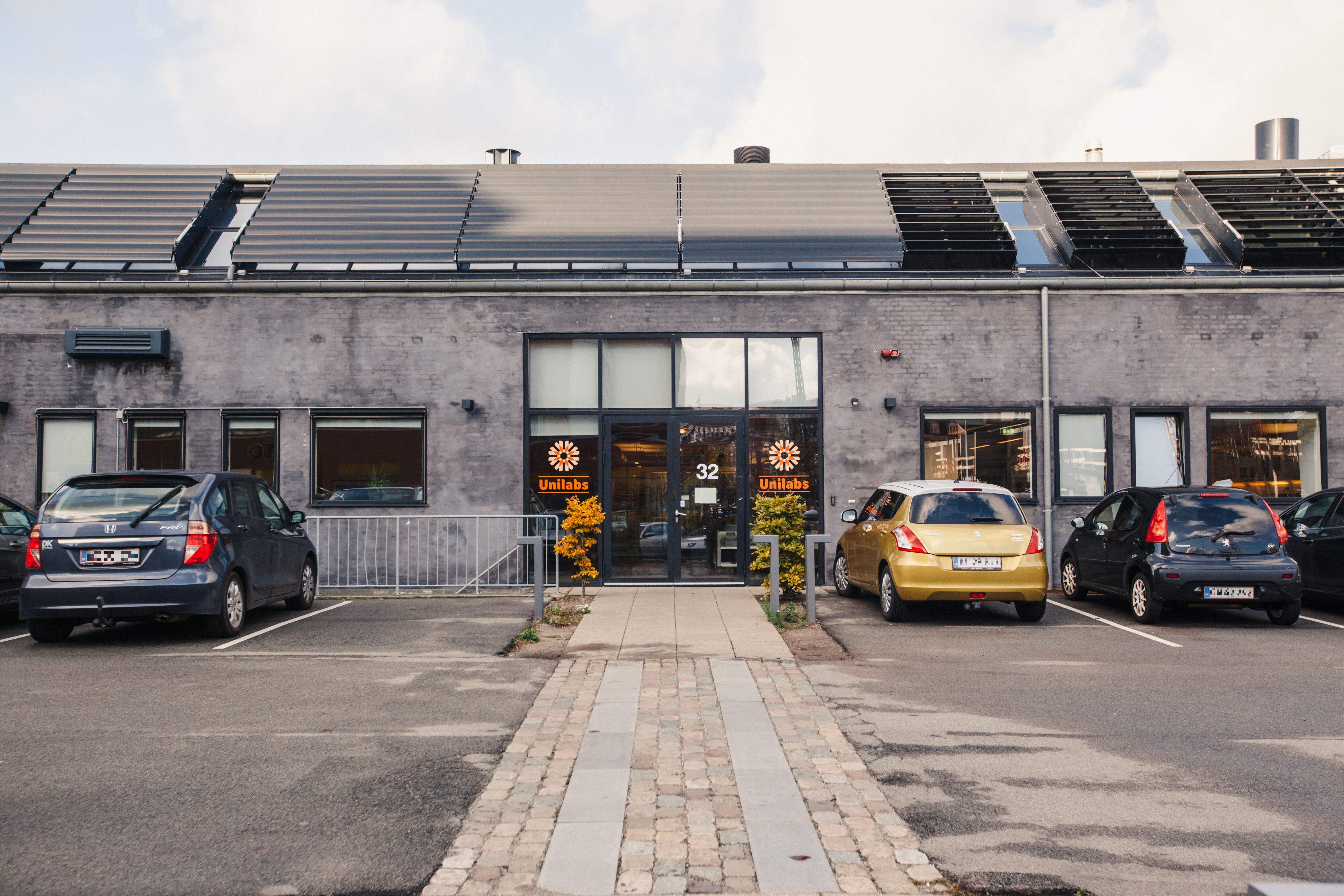 Our Mission
To be at the heart and start of all effective treatment decisions.
Our Motto
We give you answers that help give care
Our Mantra
It is this CARE BIG mantra above all that makes us distinctly Unilabs. For this reason, we also use CARE BIG as our external tagline. To CARE BIG is to go above and beyond the call of duty, whether because we've been asked to or just because we know it's right. Whenever we CARE BIG, it is always extraordinary. It makes a real difference to colleagues, customers, and patients. It makes us stand out.
Helping you provide great care is about more than just results.

We work hard to make sure that when you, your customers, or your patients are in contact with Unilabs, they have an outstanding experience.
AVERAGE SATISFACTION RATING
4.6

out of

5