Scientific Expertise
Bioanalytical scientific experts centered around your needs.
What we offer
Our highly skilled team of scientists has extensive experience in assay development using a wide range of techniques in immunoassays, LC-MS/MS, PCR, NGS, gene sequencing, flow cytometry, immunohistopathology, automated clinical chemistry platforms, and medical imaging.
Our scientific teams in Denmark, Sweden, Switzerland, and UK holds several hundred´s years of experience in the pharmaceutical industry and contract research organisation, academic research and health care sectors combined we offer you solid scientific knowledge and the ability to take your project to the next level.
Our dedicated scientists are committed to:
Ensuring method validation for pre-clinical, clinical or non-regulated studies

Offering you the best methodology and detection systems to meet your bioanalytical challenges

Preparing all study plans and reports to meet yours and current regulatory requirements

Being your scientific sparring partner
Whether your project needs performance according to specific regulatory guidelines or part of basic research, our scientific team of experts are always available at a consultancy level.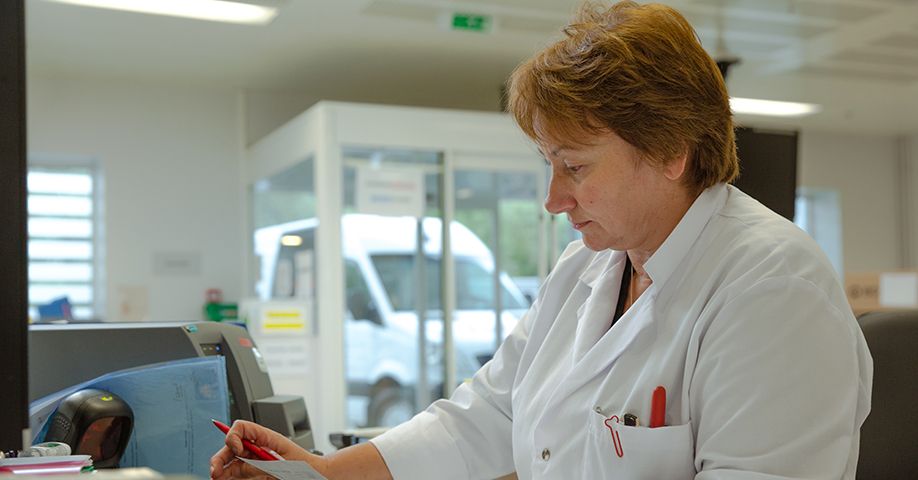 Unilabs offers expertise in LC-MS/MS, PCR, NGS, gene sequencing, flow cytometry, immunohistopathology, automated clinical chemistry platforms and medical imaging.
Method development and validation
Whether your project involves pre-clinical, clinical studies or Companion Diagnostics (CDx) support, method validation is a key step in the process of delivering reliable study data which is acceptable to regulators.
Successful clinical studies depend on robust, accurate and precise bioanalysis methods. At Unilabs we can develop the method for you, provide assistance and advice with your own in-house method development, or transfer established methods to Unilabs' laboratory facilities in one of our Centres of Excellence for implementation there. When a pre-developed method has been transferred to our facilities a pre-validation feasibility study is normally performed to ensure that the method is fit for purpose in our hands, before a more comprehensive validation of the method is initiated.
Unilabs project managers, scientists and Quality Systems will ensure that the validation is performed and reported in concordance with your needs complying with the current regulatory guidelines and/or recommendations.