MEDICAL IMAGING
With 550 Unilabs radiologists in 110 units across Europe, Unilabs performs and interprets more than 3.8 million examinations every year for a wide variety of healthcare professionals. 
Our services give you easy access to modern medical imaging facilities and actionable reports that aid accurate diagnosis and treatment planning. The scale of our network guarantees access to the very best radiologists and helps to reduce reading times

.
State-of-art Radiology centers with central interpretations possible for uniform performance in clinical trials

Our centers have Ultrasound, CR, CT, MR, and/or mammography

Unilabs are now implementing a group-wide subspecialist reporting model where incoming cases are matched with the most relevant experts for each narrow diagnostic area. This matching is done via our proprietary technology platform Optemis and enables a world-class subspecialist reporting service.
What we offer
Regulatory consultancy in relation to method validation

Management of centralized and de-centralized Companion Diagnostic (CDx) testing and global, customized logistics

Customization of your project – no matter the number of patients.

Easy transfer of projects between our centers of excellence, with a wide service offering, including immunoassays, molecular diagnostics, histopathology, and flow cytometry
Examples of our experience– but are not limited to:
Image-guided injections and tissue sampling

Medical imaging partner in a study involving screening of prostate cancer

Medical imaging supplier for a clinical trial of Alzheimer´s disease

Several clinical trials conducted investigating lung cancer with CT

Multiple clinical trials of arthrosis applying CR techniques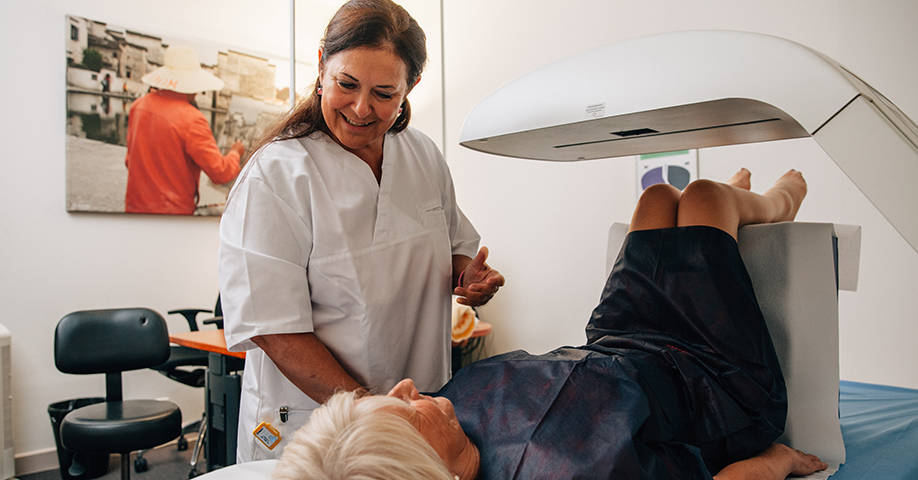 Medical imaging supplier for clinical trial of Alzheimer´s disease