LAB SERVICES
We have more than 30 years of experience working with clinical trials and have contributed to more than 3,000 studies.
For an overview of all our services, you can:
Download our brochure Click Here
Click on one of the icons below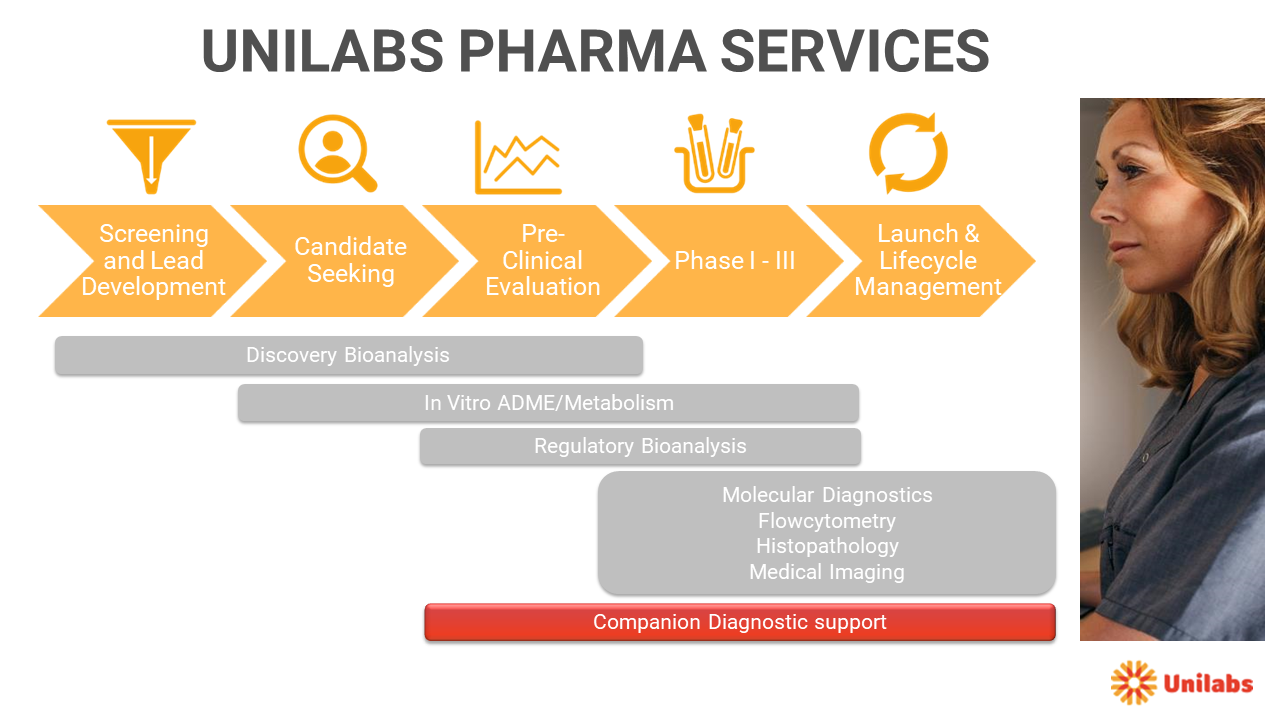 One stop shop
All of your trial's laboratory needs from one provider.
We offer a large number of laboratory services, which makes vendor management easy.

Excellent communication
You will have direct access to a dedicated project manager and have regular touch points during the project. Meanwhile, we enable efficient communication directly with responsible scientist when needed.

Customer-centric
We know your study and your results are critical to you. That is why you will always be prioritized when working with Unilabs and we will do our best to make sure to deliver high-quality solutions aligned with your timelines.
We also provide you with specific information as to whom to escalate any issues with, when you need the reassurance of the process. This way,  we ensure accountability and fast response time to requests.

High-quality results
All of our laboratories have state-of-the-art setup and have expert scientist and medical professionals to guide you with medical, technical and regulatory advice. This combination ensures your studies meet regulatory requirements.